LeeCooper
34x34 (1/1)
Fully airbrushed

150€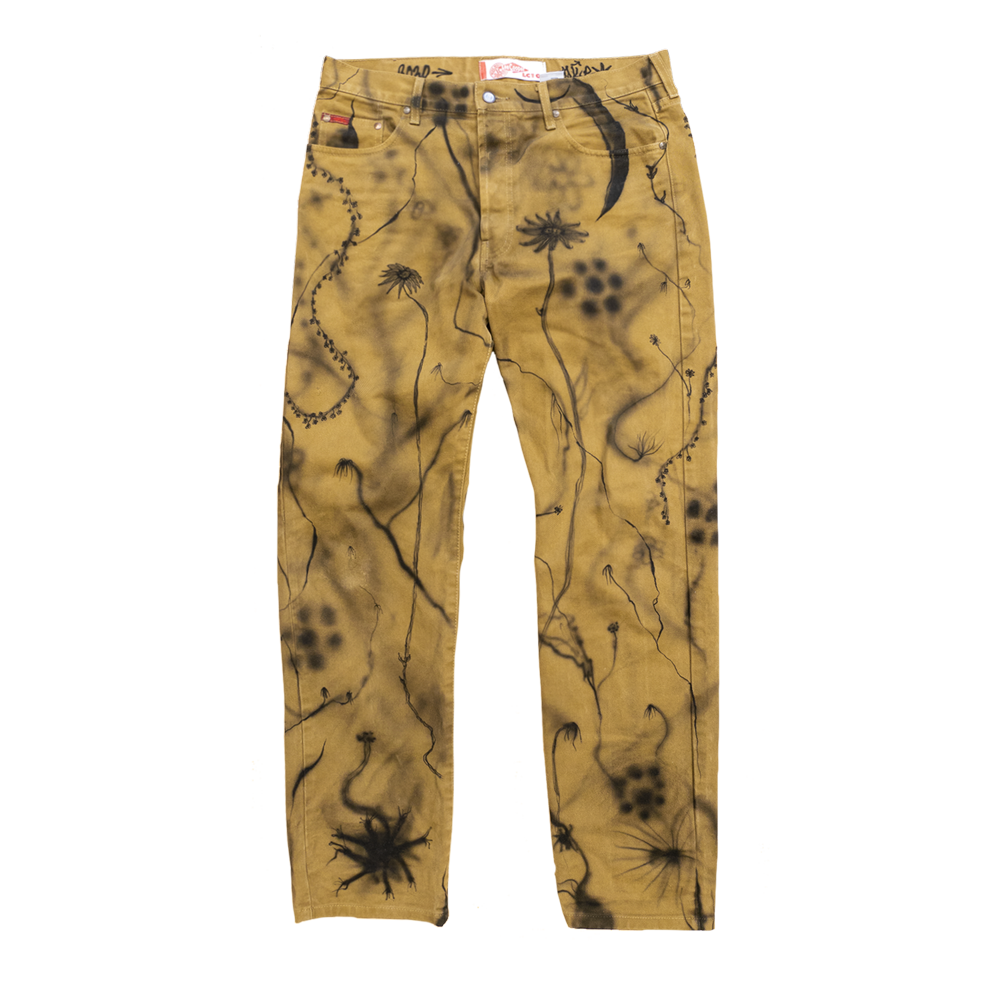 ︎
Tap the picture for zoom
︎
---
I totally freestyling on this one, I innitialy do this design 1 year ago, when I started using airbrush. These floral visuals are clearly inspired by my environment.

It became a signature creation, with the will to decline it on several pieces.
This product it's a classic LeeCooper jeans
Size 34x34 (L/XL). (1/1)
Initially tan denim.